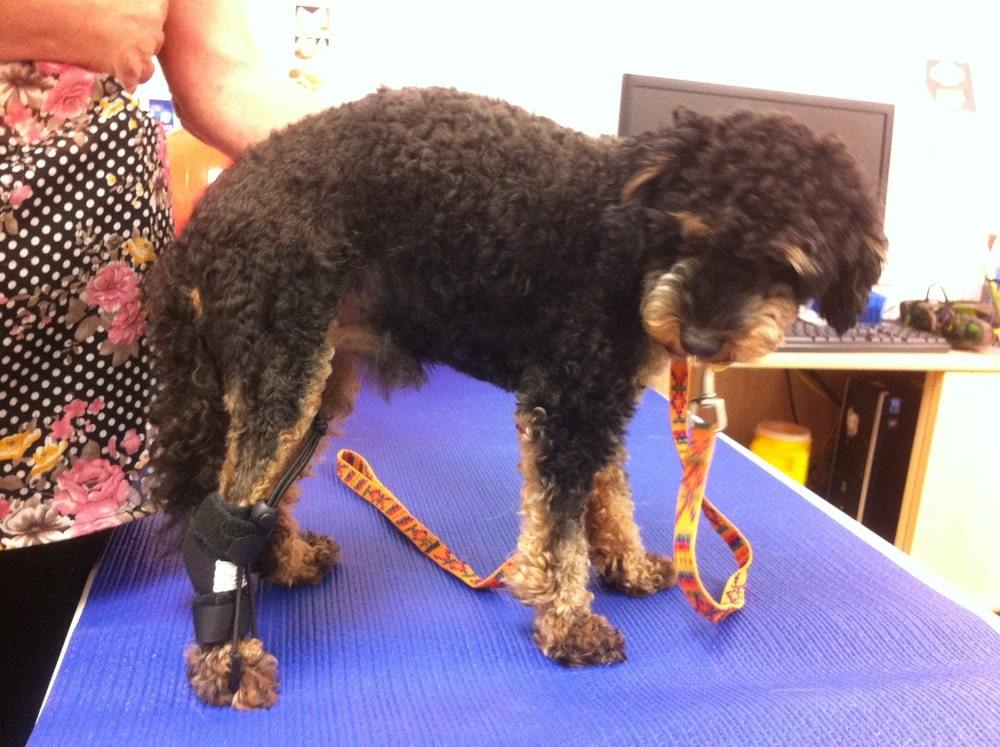 Jackson's Story
Jackson is a lovely 4-year-old cross poodle. He has been abandoned with a very bad hip dislocation.
He had 2 surgeries but was still not able to use his leg for over a year. Of course, he developed muscle atrophy, chronic pain, muscle tension and neurological damage with a toe dragging on his hind leg.
Dr Matt Holmes mobile veterinary surgeon in Brisbane came to Southside Vet Clinic to examine him for potential third surgery. Instead, he recommended a canine rehabilitation session with Dr. Laurence Oner.
Jackson is a smart dog, and from the first session, he learned to use his new BALTO BT-PULL dog Brace in 10min. The device pulls his toes up and it allows him to put his weight on his leg. However, he was still afraid and painful to use it.
So the K-Laser was used for his pain and some exercises were done to bring him more confidence in his leg. After another 30 min, for the first time in 18 months, he started to use both hind legs to walk around.
There is still a long way to go for Jackson to learn to use his brace all the time, to regain muscle strength and full mobility. Many therapeutic exercises will follow but we will be here for him at each step.
Well done Jackson!